For anyone planning to visit a real brick-and-mortar casino, whether in Las Vegas, Atlantic City or overseas, understanding what to expect (or even having a strategy) can make it more exciting. Knowing what to expect and how the games work before visiting can actually give you a better chance of actually winning. This means understanding the type of games encountered, how the betting odds work and logging some previous experience of playing them. Here are six steps to take for anyone visiting a real casino to get the best out of their time and money.
Source: Pexels
Step 1 - The difference between online and land-based casinos
Online casinos have become very popular. While brick-and-mortar casinos have limited space to operate, perhaps only having a few poker tables and a back room for the high rollers, online casinos have no barriers to space. They're able to offer players an almost unlimited variety of games and tables. Playing online enables games to be played from the comfort of home, with no need to make an effort and no one being able to tell you off for spilling your drink on the baccarat table.
Step 2 - What casino games to expect
There are many games offered at casinos, including (but not limited to) roulette, blackjack, baccarat, pai gow, bingo, slots, keno, craps and poker. However, each game offers multiple variations, with poker alone consisting of Omaha Hi, Omaha Lo, 7 Card Stud, 5 Card Draw, Chinese Poker, Razz and of course Texas Hold'em.
Source: Pexels
Every game in a casino has a different set of rules, strategies and characteristics to learn. Not all of them are as straightforward as roulette and not all of them are as tricky to understand as the intricate rules for craps. Knowing what kind of skills these games require can help you play to your strengths, whether it is higher risk like poker or lower risk like blackjack.
Step 3 - Understanding odds
Alongside the skills needed in different games, the chances of winning are different too. The skills required for baccarat might be high, but the odds are relatively easy to understand, whereas calculating the odds during blackjack isn't, but the gameplay itself is straightforward. Many people assume online odds must be overly stacked against the player, especially with all the artificial intelligence going into games development and programming. However, this isn't true. In order for an online casino to be able to operate, it must offer a set RTP (return to player) rate for the player. However, for a casino, where much of the action is played through a dealer, odds are based more on chance rather than a fixed RTP.
Step 4 - Practice, practice, practice
There's no arguing with the old adage 'practice makes perfect'. Experts reckon that to become an expect in any discipline takes over 10,000 hours of practice and experience. Now, few people have the time or resources to spend that kind of time practicing casino games. However, having experience of the games you're likely to encounter in a casino will prove it's worth in increasing the understanding of likely odds and reaction time.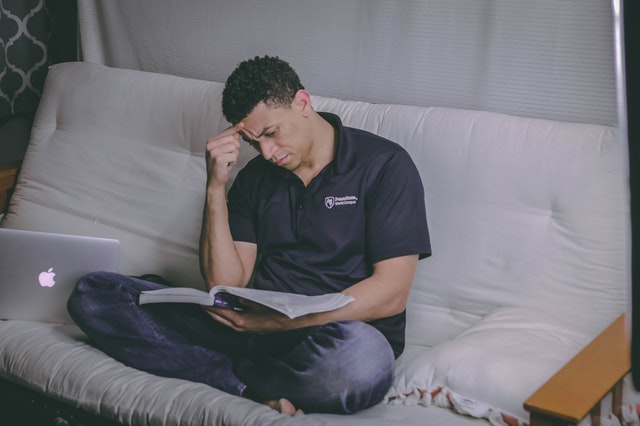 i
Source: Pexels
Step 5 - Play demo games online
Of course, while there's no substitute for the real thing, many sites offer practice modes for players to check out the latest slots and roulette games without playing for real money. This is where players can access real online casino tables and games and play them for free. Most online casinos have a demo version of their games, which means anyone can try them out without using real money. The main advantage is getting to understand the way the game plays and the features and bonuses they offer beforehand.
Step 6 - Use bonuses to play with real money or free money
You can go one step further and take advantage of sites that offer a free no deposit bonus, which comes in handy once you get to know your way around the gaming tables. This is where you can implement your strategies using real money without having to deposit or risk your own. There are many casinos that offer these bonuses through codes or welcome bonuses as well as player rewards too. It can be a great way to experience real wins and losses.
There are many free casino games available; it often doesn't matter whether you're playing for real money or not, the thrill of it can be just as exhilarating. Playing a casino online rather than in person is a very different experience. Some prefer the atmosphere and occasion that comes with visiting a land-based casino, while others are happy to browse a wider selection of games and be able to dip in and out whenever they fancy. One thing's for sure, by playing online, you can take advantage of the different free bonuses and offers and gain experience through practice and play. It can really make a difference in fortunes on your first trip to the casino.